Local Walking Spots
Barrow Hill Barns has many beautiful walks and attractions on it's doorstep. Below are a few of our favourite local walking locations. You can also explore some of our favourite local attractions.
Within our guest books are a selection of walks which start and finish at Barrow Hill Barns, exploring the beauty of the surrounding National Park and a few of our favourite pubs!
You can also view these walks online here:
Butser Hill (3.7 miles)
Butser Hill is a lovely place to go for a walk as it gives you views in every direction of beautiful countryside and of the sea towards the south. The base of the hill is just half a miles walk from Barrow Hill Barns. You can challenge yourself by walking up from the bottom of the hill or you can just walk around the hill from the car park. Its big claim to fame is that it was used in 'Only Fools and Horses' when Del Boy goes hang gliding. It is popular with hang gliders and paragliders, due to the air currents driven off the hill, which can be fun to watch. There can be sheep grazing in the central bit around the radio tower so the dog needs to be on the lead for this bit. There is a cafe there but it is not open all year round. You have to pay for parking.
Ashford Hangers (4.2 miles)
This woodland provides panoramic views over Petersfield, Steep and Hawkley. The Hangers have connections with Gilbert White, an 18th century naturalist, and the poet, Edward Thomas. You can simply do a circuit around the Hanger to visit the two view points and maybe walk down a bit of the hanger to the poet's stone. However, if you fancy more of a challenging you can walk down into Steep, to the Harrow Inn or you can walk some of the Hangers Way. The Hangers Way is a 21 miles route that begins at Alton and ends at Queen Elizabeth Country Park. You can park down Cockshott Lane but this is very limited (only about 3 cars fit) so may not be possible.
https://www.hants.gov.uk/thingstodo/countryside/finder/ashfordhangers
https://www.hants.gov.uk/thingstodo/countryside/walking/hangersway
Old Winchester Hill (4.9 miles)
Old Winchester Hill provides amazing views across the Meon Valley to Beacon Hill as well as giving you views down to the sea. You can either follow a circular path that consists of steep slopes and woodland or you can follow the hill fort route that keeps along the top of the hill. It is also full of wildlife such as chalkhill blue butterflies in the summer, birds and lots of sheep. There are quite a few areas which require dogs to be on leads in order to protect the sheep. Lastly, there is the amazing Iron Age hill fort and Bronze Age burial mounds. Also visible in the hill fort area are smaller hollows from World War II, as the army used the hill as a mortar firing range. After walking around here you could pop into the Thomas Lord, in West Meon, for lunch. Parking is free.
http://www.nationaltrail.co.uk/south-downs-way/attractions/old-winchester-hill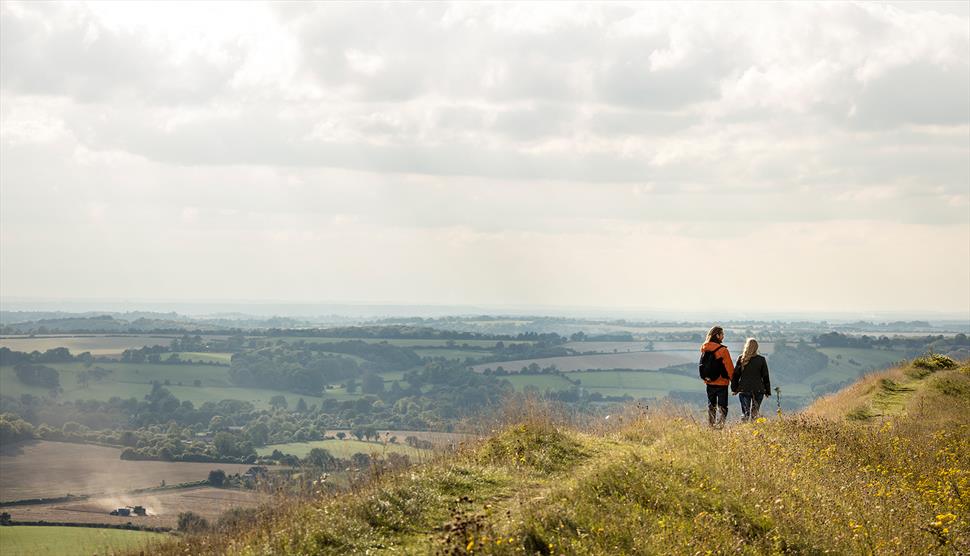 Queen Elizabeth Country Park (5.5 miles)
There is lots to do at the Queen Elizabeth Country Park. Explore its 2000 acres of woodland and downland either by bike or foot. It offers stunning views and is dog friendly. However, there can be animals grazing so your dog may have to be on the lead. The car park has a cafe and there is a play area for children over 8. You have to pay for parking.
https://www.hants.gov.uk/thingstodo/countryparks/qecp/explore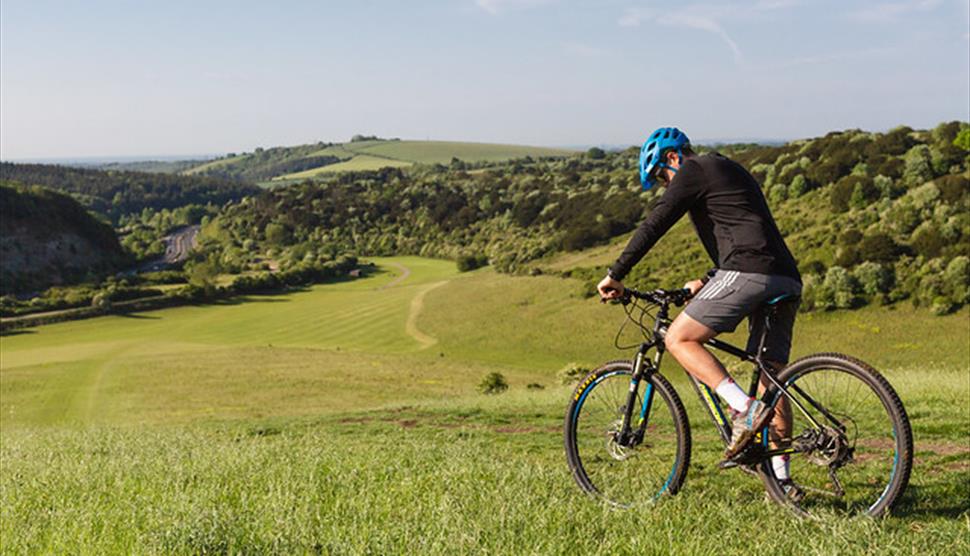 Harting Down (8.6 miles)
Harting Down is a vast area of downland that has scattered scrub and woodland. It is quite hilly which means its more of a challenging walk but you also have great views. There are amazing views across the Weald, to the north, and you can see the Isle of Wight, to the south. There are many different trails which means that you can tailor your walk to suit you. There can be animals grazing here so you should bring a lead in case. You can see an Iron Age hill fort and cross ridge dykes here as well. Also on the highest point of Harting Down (Beacon Hill) there are the remains of a Napoleonic war telegraph station. You have to pay for parking unless you are a National Trust member.
Selborne Common (11.2 miles)
Selborne Common lies on the top of a hill to the west of Selborne. You can park for free in the car park behind the Selborne Arms or, if the car park is busy, you can park in various spots around the village. The common is full of beech woods and meadows filled with flowers. To get up to the Common you walk up the 'zig zag' path which was cut by the naturalist Gilbert White and his brother in 1753. Walking up this path gives you wonderful views back over Selborne and the surrounding countryside. Sometimes there can be livestock grazing on the common, so a dog lead may be needed. If you have time afterwards you can visit Gilbert White's house in Selborne which has been turned into a museum.
Hayling Island (15.2 miles)
Hayling Island combines all the attractions of a traditional seaside holiday destination with excellent sporting and leisure facilities. The island's miles of unspoilt coastline and countryside also offer a haven of peace and tranquillity, where visitors can walk, cycle or relax.
Windsurfing was invented on Hayling Island and as well as events linked to this popular activity there are also many opportunities for sailing.
https://www.visit-hampshire.co.uk/explore/towns/hayling-island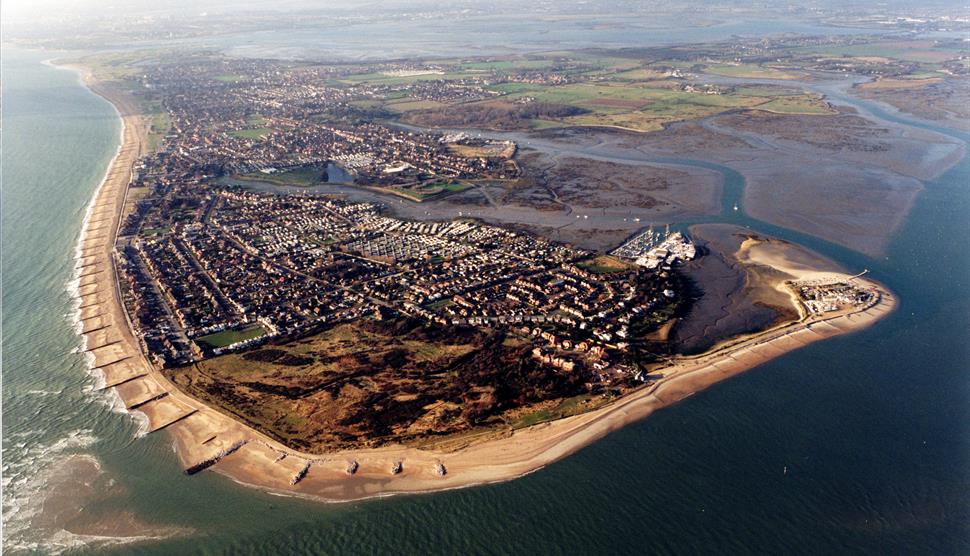 Hindhead Common and the Devil's Punch Bowl (15.8 miles)
Although a bit further away, the Devil's Punch Bowl is definitely worth the trip! It is a designated Area of Outstanding Natural Beauty and even though it is located close to the A3 you don't hear any traffic noise. To see the spectacular view of the Punch Bowl you need not go much further than the car park. However, if you feel a bit more adventurous then you can embark on one of the many walking trails on the map or just go exploring. Down in the Punch Bowl there is a mix of shady woods and open heath, where you may come across highland cattle and wild ponies. It's also a great place for picnicking or you can have lunch at the cafe located in the car park. You have to pay for parking unless you are a National Trust member.
https://www.nationaltrust.org.uk/hindhead-commons-and-the-devils-punch-bowl
West Wittering Beach and East Head (28.2 miles)
A bit further away but this beautiful beach is a very popular destination. It is a lovely sandy beach where you can have picnics, walk the dog or do some water sports. If you plan on swimming or doing any water activities there is a large area dedicated to this. The beach is dog friendly but you must clean up after your dog and they are not allowed to swim in the water sports zone from 1st May to 30th September (there are maps before you get on the beach showing this zone). From the beach you can see Hayling Island. If you walk further around the beach, you will see some sand dunes and this area is called East Head. You can see Chichester Harbour from here and great views of the South Downs. Since East Head is a spit you can do a circuit walk back to the car park. The car park has bathrooms and showers as well as a cafe and a refreshment hut. You have to pay for parking. In the summer it can get quite busy so it's best to check the website before you go!
http://westwitteringestate.co.uk/
South Downs Way
If you really want a challenge, there is the 100 miles long South Downs Way that runs from Winchester to Eastbourne. It is a bridle path, so it can be used by horse riders and cyclists as well as walkers. On the website are directions for stretches of the South Downs Way so that you could just do a section if you'd only like to walk some of it. The second webpage is the official one that helps you plan your trip.
http://www.southdownsway.co.uk